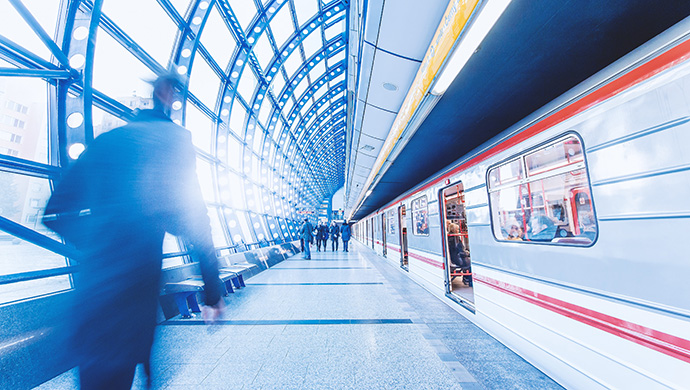 Be our guest:
IT-TRANS Pre-Event 2020
Register now, it's for free
We are proud to be hosting the IT-TRANS Pre-Event 2020 at the PTV headquarters in Karlsruhe. Join the get together on the eve of the exhibition and conference opening to meet friends and participants from the public transport business in an informal surrounding.

IT-TRANS 2020 Pre-Event
Where: PTV Headquarters, Haid-und-Neu-Straße 15, 76131 Karlsruhe, Germany
When: March 2, 2020
Time: 6:00 PM - 8:00 PM
PTV Group at IT-TRANS 2020
What we showcase, what we talk about, what you may expect! We have identified two main topics in the public transport industry, which all of the experts deal with at the moment. If you ask yourself the same questions as we do, stop by in hall 1, booth #B1, let's find a way to solve them.
Shape Mobility

Mobility transformation is about a state of mind, a never ending process of optimising the surrounding/the infrastructure, the transportation offer and the way every single one is thinking and looking at mobility. It includes converting mobility to sustainable energy sources, a mindfullness in the use of mobility services, and the networking of various forms of individual transportation and local public transport.
Optimize your Operations

Perfecting Public Transport: choice, convenience and invest: The investment in public transport and rail systems is constantly rising. The challenge for operators is to invest in the most effective way as they have to be profitable whilst pleasing the customer. If you are looking for a way to be cost-efficient, you need to plan in advance with the right tools, obviously.
Meet PTV experts at the expo
Whether you'd like to join the conversation or ignite your own, our friendly team is here for you.