19th PTV UK & Ireland User Group Innovation Day
More than 40 years of innovation with PTV Modelling Software
Transport planners and engineers in the UK & Ireland have been using PTV Software for more than two decades. The event is organised for them but also for professionals and decision makers across the transport industry and beyond. Check the agenda from last year's event to get an idea of the content and programme.
In the past years our event has consistently received five-star feedback from attendees. It is a great event for learning more about transport and traffic modelling and keeping updated with the latest developments in the industry. Check out the final agenda for this year's event to get an idea of the programme we have prepared.
What to expect?
Join us for a day of thought-provoking key notes that address the most current topics in the transportation field as well as presentations, workshops, discussions and PTV Software updates.

Learn and share your experience and insights in transport and traffic modelling and network with industry professionals.

Provide feedback and learn more about the most recent developments in PTV Software via interactive workshops with experts from PTV.
A new feature this year includes PTV Software stands setup for the break and networking sessions. These will give you a chance to ask questions and feedback your ideas to PTV experts of each PTV Software product.

Another new feature will be a workshop on the topic of transport electrification and how transport modelling can support the planning process for electric vehicles.
Call for presenters - We are looking for presentation topics
Thank you to all who have submitted papers. The call has now closed.

Free PTV Software will be offered to the best presenter selected at the end of the event by the attendees.
Price and Registration
Delegate pricing: GBP 190.00 + VAT
Event Location
etc venues
St Paul's
200 Aldersgate
London
EC1A


Click
here
for location details.
Evening Dinner Event
Following a day packed with knowledge sharing activity relax and network at an informal social dinner event at Flight Club Social Darts.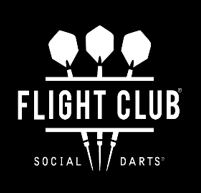 Event Location
Flight Club Social Darts
6:30pm to 10:30 pm
2A Worship St, Finsbury, London EC2A 2AH
Click
here
for location details.
Training Courses
Attend one of the PTV Software courses organised at a high-quality training venue at a separate location throughout the week.
Training Location
etc venues
Liverpool Street - Norton Folgate
4-12 Norton Folgate
London
E1 6DQ

Click here for location details.
Available Courses:
PTV Visum - Introduction to Macroscopic Network Modelling (5th - 7th November)
PTV Vissim - Introduction to Microscopic Traffic Flow Simulation (5th - 6th November)
PTV VisVap in PTV Vissim - Modelling Vehicle-Actuated Signals (7th November)
PTV COM - Extending PTV Vissim capability via the COM interface (8th November)
New for 2019:
PTV Visum Nested Demand Modelling (8th November)